Bad heart? Time to hit the gym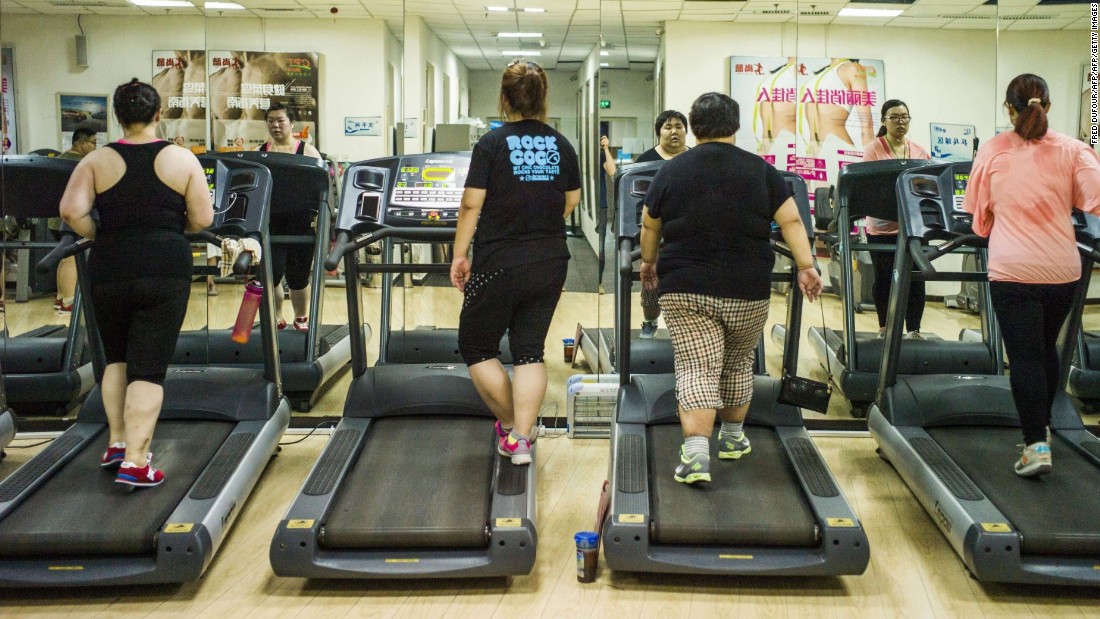 Rick Murphy, a real estate appraiser in Atlanta, had no idea he had a bad heart.
When Murphy turned 50, he decided it was time to get in shape. It wasn't long before he progressed from running races to an Ironman triathlon.
A fellow triathlete recommended he get checked out by a sports cardiologist, so he went to see Dr. Jonathan Kim at Emory Healthcare in July 2015.
"The next thing you know, Dr. Kim is saying, 'I think we need to do a heart catheterization on you.' "
One of the heart's main arteries was over 95% blocked. Murphy was in the operating room within a few days.
"I was obviously surprised," said Kim. "He could've been that unfortunate terrible story where somebody drops dead."
"HIIT is not new," said Squires. "It's been used by athletes probably since the beginning of time."
The first studies on HIIT in cardiac patients occurred in the late '70s, but they were largely ignored, said Squires, even though they demonstrated "dramatic improvements" in many of these patients.
But the trend caught on among rehab centers and exercise enthusiasts alike. The American College of Sports Medicine listed HIIT as the No. 3 fitness trend for 2017. Gymgoers are increasingly looking to short, intense workouts as a way to pack the benefits of exercise into a shorter session.
This contrasts with expert recommendations that people get 30 minutes of moderate exercise five times a week.
"Some people just don't have the time," said Kim. "Some people just want to push themselves harder."
But the science is still emerging, said Kim. For patients with an injured heart, it can be crucial to discuss their goals and fears with a cardiologist and personalize their exercise plan, he said.
"In the field of sports cardiology, we still have a lot of limitations between what we know and what we don't know."
It all 'works out' in the end.
The benefits of cardiac rehab may be limited less by emerging science, and more by who has access to it.
A study released earlier this month added to findings that women and black patients are less likely to be referred to cardiac rehab than their male and white counterparts. Those with insurance coverage are three times more likely to be referred to cardiac rehab, according to another study.
But despite the high-tech tools and education that people can access in these programs, they aren't a hard requirement for exercising after a heart problem, said Kim.
"The benefits of exercise are as tried and true as anything we know about," Kim said, "whether you have the technology or not."
Ironman triathlete Rick Murphy has been following Kim's orders; with 18 months of rehab under his belt, he has only two more to go.
Murphy has already signed up for a triathlonin May. He said that his experience inspired people close to him to get checked out, as well.
"I had a lot of friends who couldn't believe that this actually happened to me after what I've been doing," said Murphy. "It rocked a lot of people's world."
Original article from CNN.
Read more: http://www.cnn.com/2017/02/24/health/heart-exercises-interval-training-fitness/index.html